I received TWO awards! I'm playing in TWO new features! And I am going to the Tigers game tomorrow night. John Mayer will understand.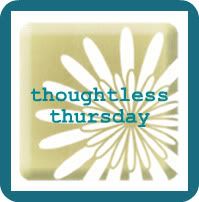 Rules: You just post random pictures. Of whatever you want. From however long ago you want. With no 'splainin' (or if you'd like, plenty of 'splainin', which is how it tends to go with me ...) whatsoever.
This picture was taken at Bid Day in 2000. I was so excited and am still proud to be an Alpha Delta Pi! I love this picture.
Second, I am horrible with awards. I am so thankful, but I am horrible at nominating people and passing it on. Sometimes I forget that people told me that they nominated me. My apologies in advance.
Thank you so much to Neely at
Neely's Nothings
for the "Beautiful Blogger" award. I love Neely's blog and I also follow her on Twitter.
Here are the rules:

1. Thank the person who nominated you for this award and insert a link to their blog.

Thank you, Neely! I enjoy reading your blog and Tweeting each other.

2. Pass on the award to 7 other bloggers who you think have a Beautiful Blog!

This is where I am a slacker.

3. Contact the other bloggers and let them know they have been chosen for this award.

You're all it!

4. Say 7 things about yourself.

1. My favorite non-big holiday is the beginning of Daylight Savings Time.
2. I love McAlister Deli's unsweet tea. I could drink it forever. Drinking some now.
3. Nothing tastes better than a new bottle of Fiji water. I have one on my desk now.
4. I have become obsessed with texting. I need to get unlimited texting.
5. The iPhone is the greatest invention EVER. I can call, text, web surf, tweet, facebook and do anything else.
6. I wanted to be Gloria Estefan when I was a child. Seriously.
7. I wash and dry my hair daily.

And thank you to

Jen

at A Girl in Pearls & A Boy with Toys for the "You're Going Places, Baby" award. Her blog is so stinking cute. She also just had a great giveaway.

The Rules for this award are:
1. Post where you want to be in 10 years
2. Pass it on to 10 of your BF (blog friends)

1. Where will I be in 10 years? I will be 37 years old. Yikes. Fred will be 38 and Knox will be 11. Hopefully, Knox will have some human brothers or sisters. Fred and I will have been married for almost 13 years. I am sure I will still be working for my dad. I hope to still have all of our family and friends, whom we treasure so much. I'll probably still live in Memphis and I'll keep blogging. Crazy how 10 years will be here before we know it.

2. I pass this award onto: Everyone! I totally slack at nominating. I feel like I leave people out or I forget to tell you about it. I am sorry.

I've also started playing in a new feature today called "Top 3 Thursdays!" over at Keeping up with Kelly!

What are your top 3 Things you like about Spring?
1. Warmer weather - I love to be outside, especially on beautiful days. And spring clothes are so much cuter than winter ones.
2. Our anniversary. It's only 2 1/2 weeks until we've been married for 2 years.
3. Time Changing - I love for it to be lighter later. I seem to get much more done.