I am so excited to be linking up with two of my favorite bloggers,
Jamie
and
Julia
, for "Thankful Thursdays" for the first time today.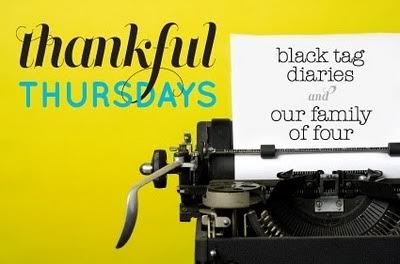 I am thankful for the opportunity to spend my 3 year anniversary with my husband in the Dominican Republic. We look forward to total relaxation and rejuvenation. This trip is just what we need!
I am thankful for my beautiful parents, who are finally coming home this weekend after being away for three months. I'm an only child; so, this has been hard to have my parents and grandfather so far away.
I am thankful for all of my beautiful, wonderful blog followers. You guys let me discuss my personal issues, you give feedback on things and you can always bring a smile to my face!

I truly feel that I have so many things to be thankful for. I lead a blessed life and although at times, it may seem hard, it's always blessed. I am thankful for this link up right now because it makes you stop and think about all of the little things that make a difference.

What are you thankful for? Link up and tell us!