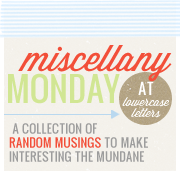 Thank you for all of your love and support on Friday's post. You all ROCK!

On Saturday, we celebrated my brother's 11th birthday!
the birthday boy

Knox even got in on the birthday action


We celebrated Father's Day!


Tonight, I'm going to see these guys in concert. Yes, I am 12.


I actually prefer BSB to NKOTB.

I'm leaving for Phoenix on Wednesday for the 160th Alpha Delta Pi Grand Convention and I've got some great guest bloggers lined up! So, check them out!


So, what did y'all do this weekend?