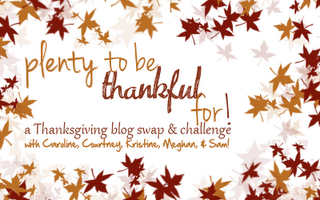 I'm THANKful For Black Friday and Leftovers!
So, I'm not the crazy, Target lady when it comes to Black Friday, but I do leave my house. And I do love her!
I really don't even check out the ads. We usually go out to lunch and then run our errands and if Black Friday leads us to some great deals, then so be it. This year, I'm proud to say that I am almost done with ALL of my Christmas shopping. So, I might just treat myself to some Black Friday deals. :)
And leftovers, yuck! Let's move on from the turkey and dressing!
Are you a Black Friday shopper? And do you like leftovers?
Upcoming Topics:
Monday, November 28th – BLOG SWAP REVEAL!