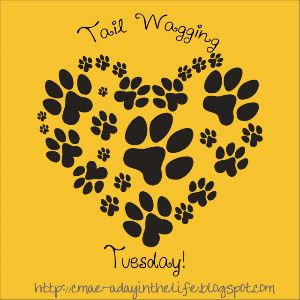 I am so excited to be participating in
CMae's
Tail Wagging Tuesday today! Knox says he doesn't get enough posts solely about him on the blog. And he doesn't.
This week's topic is:
Favorite Pet Instagram Photos
I love this pic of Knox before bed. He looks so innocent and sleepy!
Knox sitting in my lap as I work on the computer. He has to be in EVERYTHING!
I took this of Knox on our walk yesterday. Isn't he so cute?!
I love this one of him in my suitcase. So sweet!
And I love this one with my grandfather. Knox loves his Pappy!