I hope you have had as much fun as we have had hosting this fun link-up party! I know I especially loved hosting with these four lovely ladies!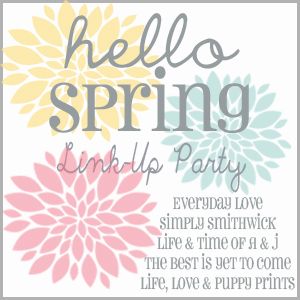 Today's Topic:
Best Spring Recipe
I really couldn't just think of one recipe that was really my Spring go-to recipe. So, I thought about it and realized that what I'm most excited about whipping up in the kitchen this Spring are recipes that include fresh fruits. I feel like the warmer weather makes me want to eat lighter and fruits just seem to quench my cravings for most of the sweet stuff.
Here's what I'm looking forward to making this Spring...
Banana Bread
My mouth is literally watering just thinking about these delicious dishes! What's your best Spring recipe??