I am so excited to be teaming up with some of my favorite blog ladies:
Leah
,
Mateya
,
Carolyn
and
Alison
for this fun, week-long Hello Spring Link-Up Party! I hope you'll join us!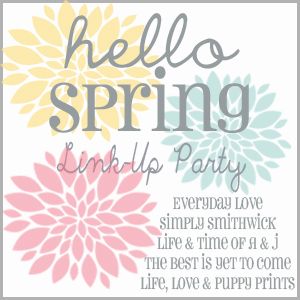 Today's Topic:
I just get so excited thinking about doing all of these! The weather seems to finally be turning around and I am so happy!
Eli actually had his first trip to the zoo on Friday and he loved it! Here's his precious face:
Also, here's the link-up schedule:
Monday: Spring Bucket List
Tuesday 3/19: Spring Fashion
Wednesday 3/20: Spring Cleaning
Thursday 3/21: Spring DIY
Friday 3/22: Best Spring Recipe

What's on your Spring Bucket List? Link up and tell us!