Welcome back to day three of our Hello Spring Link-Up Party! I hope you're having as much fun as I am!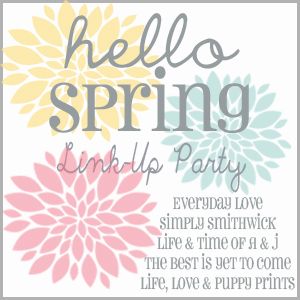 Today's Topic:
Spring Cleaning
I am completely embarrassed to show you these pictures, but this is my closet...
This madness will definitely be my Spring cleaning project of the season. My closet has been severely neglected since we brought Eli home. Honestly, I didn't fully get unpacked from that until a couple of weeks ago.
I need to go through my clothes and purge the ones I haven't worn. And I certainly need to create some sort of organization to this mess!!!
What's on your Spring Cleaning list this year?
Don't forget about the link-up schedule:
Monday: Spring Bucket List
Tuesday 3/19: Spring Fashion
Wednesday 3/20: Spring Cleaning
Thursday 3/21: Spring DIY
Friday 3/22: Best Spring Recipe